Up To 50% Off @ Mamas and Papas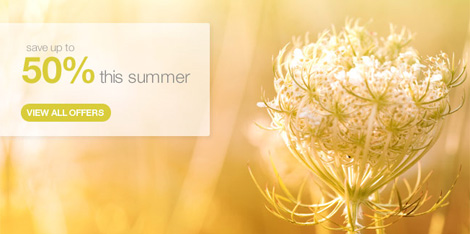 Oh joy!  Oh RAPTURE!  I do love discounts that start with five and end with zero!
Email notification of this discount has just hit my inbox - there are no voucher codes to remember to enter, no finding an item you love and then discovering the discount doesn't apply to it because the lovely folks over at Mamas and Papas have sorted it all out for you.
The ranges and departments the 'up to 50% off' applies to are all listed together and the discount has already been applied, the original price is still displayed so you can see just how much you're saving.
My most favourite of all the Mamas and Papas nursery ranges ever, in the history of the whole wide world - Millie and Boris - is included in this sale and oh my goodness you can grab some bargains!
But it's not just restricted to interiors - there are some HUGE discounts on pushchairs and prams , highchairs are also included; cots, a travel cot (there's just one and it's reduced to £39.00 from £60), rocking cradles and gifts.
There's lots more included in the sale,  so if you're looking for some baby bargains you should head on over to Mamas and Papas and see if they've got what you're after.  There are various delivery cost options depending on what you order but you can choose to have items delivered to your nearest store for free.
Happy browsing!