Up To 30% Off Across All Departments @ BHS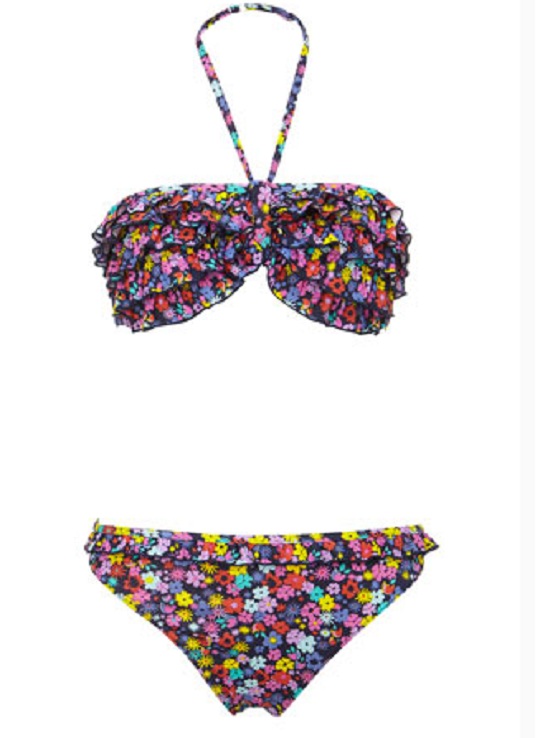 BHS are offering a grand 30% off across all departments for today only! Deliveries for goods over £10 are free so check out their range of mens, ladies, childrens, wedding and homewear. This stylish girls' bikini has been marked down to a just £12 so hurry this deal is for TODAY only.
After this weekend's glorious sunshine I'm prepared to cautiously say that summer is well on its way. That means summer holidays somewhere warm and beachy. Why not delight your young lady with this gorgeous multi-colour ditsy floral bandeau bikini for those hot summer days! Its available for girls aged 8-16 years old, is quick drying and fully machine washable.
As I have found out (the hard way!) tweens and teens are incredibly hard to shop for. They've got to be cool and trendy but you don't want them want to show too much skin. This cute bikini is the perfect compromise. The ruffle bandeau top will keep your little ladies assets nicely hidden plus the strap will offer her support so she feels confident to strut her stuff. And for only £12 parents and daughters will be on speaking terms for at least a day. But hurry this 30% sale at BHS ends TODAY