The World's Coolest Toothbrush?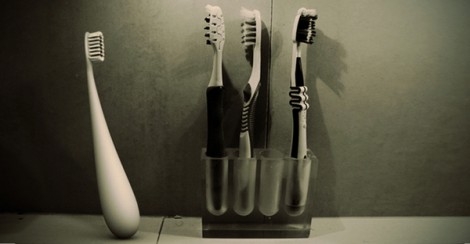 Are these the world's coolest toothbrushes?
I think so; everyone I've shown, so far, thinks so - in fact, they are THAT cool they deserve to be in the sub zero section of the 'Cool Wall' on Top Gear!
Basically, they are freestanding and balance on their lovely rounded bottoms.
NO more putting them in a mug, or other receptical, and ending up with disgusting coloured and smelly sludge in the bottom of it.
I hate that!
But I can just see a couple of these standing happily on the side of the sink, looking all arty, funky and cool!
I reckon kids would love them and I WANT ONE!
Thing is, and if you want one too, we'll have to wait - they're still in the prototype phase and not available to buy yet.
HURRY UP coolest toothbrush in the world people - WE WANT SOME!