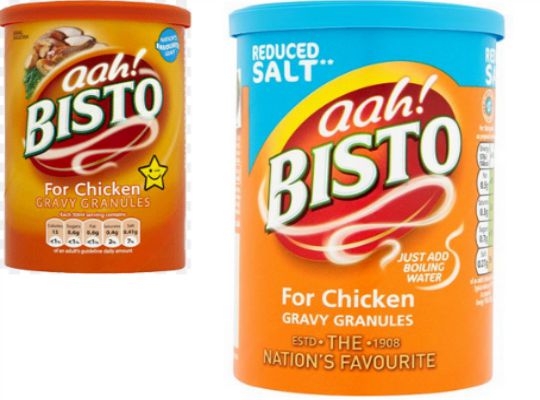 Gravy Granules manufacturer Premier Foods have issued a recall of 50,000 tubs of Bisto for Chicken and Reduced Salt Bisto for Chicken. The reasoning behind this is that there is a possibility of them containing tiny shards of metal. This is a precautionary measure and it does not mean all 170g tubs will contain the foreign matter.
The contamination of the Bisto Gravy Granules is due to a fault with a manufacturing machine and as a result has been dropping metal shavings. Whilst, it is considered that only one batch is affected, due to the amount produced, they have been distributed across the United Kingdom.
If you have a tub of Bisto in the cupboard then go check it NOW! It is only the Bisto for Chicken and the Reduced Salt Bisto for Chicken affected. Both are 170g tubs and will have BBE JAN 2017 L5208 printed on the bottom.
What to do if your tub is affected?
Under NO circumstances, do you use it! Take it back to the store that you bought it from for a full refund or call 0800 085 3959.
You can read more about this Bisto recall at the Food Standards Agency, here*.