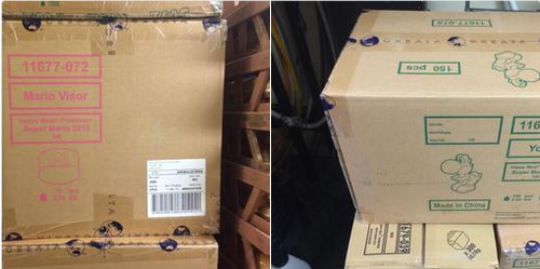 McDonalds can be very controversial and we have pondered the Happy Meal issue before. But whether you are a big fan, use them for an occasional treat, or just go and buy the new toys this is just to let you know about the the next Happy Meal toy promotion, as it looks like it will be a very popular one.
Starting from the 12th August, or so we have been told, the meals will change from a Minion theme to Super Mario, and those toys get many children and adults alike very excited.
The above picture was posted by James @jpduckett95 on twitter showing toys being delivered to UK McDonalds stores, and we can see that there is Mario and Yoshi in there.
I can't stand McDonalds food myself (the veggies burger tastes like cardboard imho) but we will have to pop in and get the toys as we are big Nintendo fans here. You can usually buy them separately for £1 each, and although it's obviously better value to get them with the meal itself the option is there.