'Learn The Basics' Puzzle For 21st Century Kids
When I was a kid 'learn the basics' puzzles consisted of an apple, a ball, a cat, a dog, an elephant (or an egg, but the elephant was more exciting!) and so on.
So I had to chuckle when this  'learn the basics' puzzle for the modern age was  brought to my attention.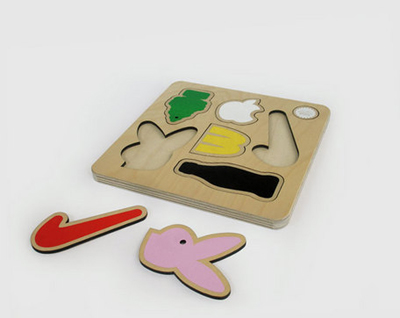 Yes, that's right! P is for Playboy Bunny, C is for Coca ColaN is for Nike Swoosh, M is for McDonalds but happily A is still for apple (that amused me, a lot!)
This comes on the back of being out with my youngest on Saturday and him telling me, "...that's the Pizza Hut sign isn't it mum! And that one's Nandos and over there is KFC!" *sigh*
I should be surprised really, this is the child who was given an iPod Touch for his fourth birthday (not by me I hasten to add), knows his way round it (along with his dad's iPad) with alarming ease and is better than me at playing Angry Birds!
The scope for 21st century 'learn the basics' puzzles is HUGE though.
How about 'Laundry - Learn the Basics Puzzle' for husbands or teenagers who need to know how! You could have the different washing symbols for them to get to grips with before they pass to the next phase - actually DOING the laundry; genius!
OOOH OOOH!!!  'Tidy Room - Learn the Basics Puzzle' for teenagers!!
I'm off to hold talks with some puzzle peeps!!