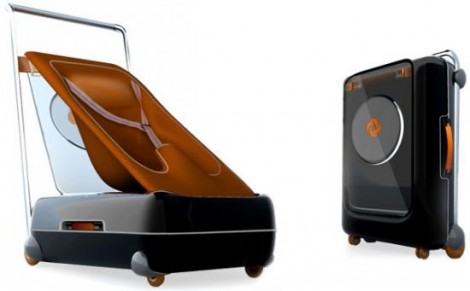 If you are regular reader you might recall that I'm a bit of a fan of multi-tasking toys and products.  There's nothing quite like something that will make your life easier because it can do more than one thing.
Imagine, if you will, the following scenario:
You're going on holiday.  You're looking forward to it but there is also the dread of having to navigate your way round the airport/ferry terminal/train station with suitcases, hand luggage, children and pushchairs! It's making me break into a cold sweat just thinking about it!
So how about this for some lateral thinking?  Ladies and gentleman I give you 'THE STROLLEY'
The Strolley is the result of an international competition organised by the suitcase/briefcase people, Samsonite; the brief was to design and innovative product that related to travelling with babies and toddlers.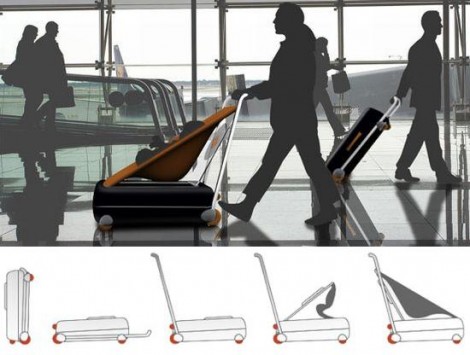 Simply unfold the 'top' of the suitcase and it transforms from a normal suitcase to a stroller, sorry, a strolley!  I think it's utter genius, one of those things that's SO simple it makes you wonder why on earth we don't see them all over the place.
What do you think?  If you travel with your kids would you buy one?