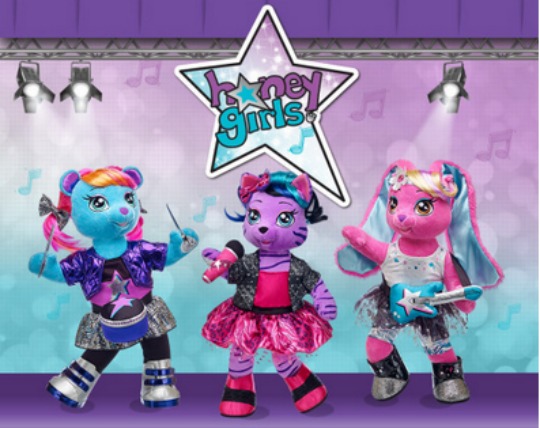 There has been a lot of excitement about this in recent days, but today the new Honey Girls toys have finally arrived at Build-A-Bear, and they look like they will be hugely popular if the online reaction to them is anything to go by.
The Honey Girls are a girl band made up of bears Viv, Teegan and Risa, and on the Build-A-Bear website you can watch their music video, and soon you can download a free app available as well.
Each of the Honey Girls has their own dedicated page on the Build-A-Bear website with pictures, a biography and videos, with more content coming soon.
I didn't mention that you can buy them as well, did I? I suppose that's the whole point, but these are also the only toys at Build-A-Bear that have so much other stuff going on, and for the fans that's a big bonus. It's Build-A-Bear's first ever venture into a multimedia product, and it will be very interesting to see how it takes off and what more they come up with in the future.
Honey Girls are available online and in Build-A-Bear stores now.