Frugi - Scrumptious Organic Clothes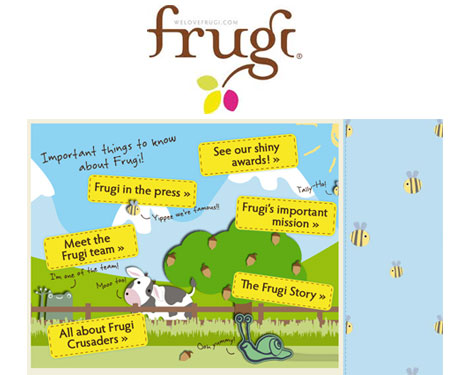 Are you a planet crusader?
Do you try and do your bit for the environment when and where you can?
Have you come across Frugi before?  I hadn't.
Frugi are an organic clothing company for babies, kids and breastfeeding mums; the story of how they came to be, is one of those ones that make you smile (well it does me anyway).
Their clothes aren't cheap if you compare them to the super low prices of kids clothes you can pick up in the supermarkets, but what price shall we put on the planet?
But don't despair, Frugi currently have a SALE on where you can save up to 70% on selected items.
I'm utterly in love with Frugi kids clothes; I rather think my youngest will soon be the proud little owner of a few Frugi items.
By the way, just in case you were wondering, Frugi means 'fruits of the earth' in Latin; pop over there and check them out, their website is a joy to mosey round.