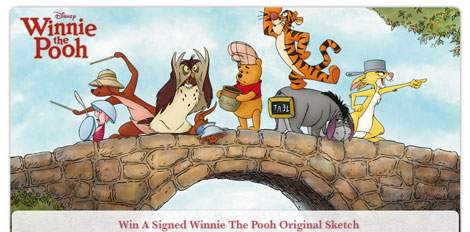 I adored Winnie the Pooh as a kid (my ex-mother-in-law still does!) and if you are the winner of this competition you'll win an original, signed Winne the Pooh sketch; how awesome!
The answer to the question is 'A Bear In London Zoo' and the entry deadline is 13 May.
If you're having a baby, or have a little one who's not walking yet then you're going to need a stroller. If you already have one and this B-start pushchair from Britax (worth £329.99) is better, then give it the grandparents and keep this one instead!
The answer is '5' but I have no idea when the competition closes - it's only just started so you'll probably have a little bit of time, but I'd enter now just to be on the safe side.
If you want more pushchair for your winnings then enter THIS competition and win a Mountain Buggy Urban Jungle bundle worth £820.
There's no question to answer, you just need to hand over your details and the deadline is 2 May.
I'm feeling a bit sorry for myself today and am in the mood for some serious cake indulgence, so I'm going to enter this competition to win a year's supply of cupcakes plus a baking kit worth £500!
Again, there's no question to answer so just fill in your details before 4 May for your chance to win.
You can find more comps on Competitionstoday.co.uk. :)
Thanks to missgem and MissyP at HUKD