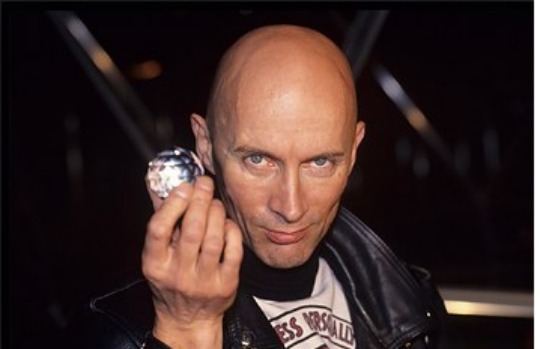 The Crystal Maze was a favourite for many in the Nineties. It aired from 1990 through until 1995. Why on earth they took it off air is beyond me? It was clearly the best game show on television and way ahead of the times. Today, I saw something that suggested that it may well be coming back to our screens. Could it be so?
Apparently, it is coming back but in a completely different format. For a start it'll be a live show and us viewers will be able to take part in it. It's all very cryptic at the moment and they aren't giving a lot away, but you can bet your bottom dollar that we will bring any latest news to you as it's released. I am seriously struggling to contain my excitement. You can sign up NOW!!! Head over here to do that.
I also heard a little something about the relaunch of The Powerpuff Girls. I LOVED them in my youth and so this too has made me happy. It made us think about what other programmes we would like to see on our televisions.
The Raccoons are near the top of that list. If you were a child of the Eighties, then chances are you will fondly remember this cartoon. Cyril Sneer, boo hiss!
Round the Twist is another classic that we would LOVE to see make a comeback. This quirky Australian programme was pretty cool with it's strange goings on. You can get all 52 episodes for just £12.17 at Amazon*.
Seriously, get into bed with your other half tonight, or phone your mate and start talking about your favourite television programmes of your childhood that you would love your kids to see. You will be reminiscing for hours.
Image Credit: Nuzzel.com