The Breast Milk Breathalyser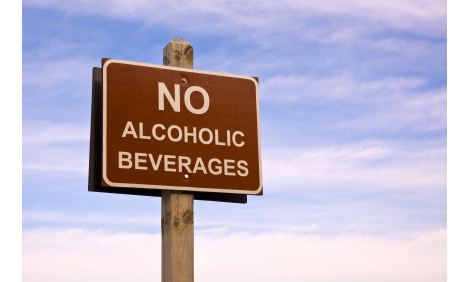 Just when you think you've heard it all, something crops up which has you shaking your head and wondering if the world has gone utterly mad.
Mooching around today I came across a product called Milkscreen and it is, essentially, a breathalyser for breast milk!  It was designed by a breastfeeding mum who wanted to be able to drink at her sister's wedding, she was the Maid of Honour, so she gave up breastfeeding.
After the event, however, she thought there must have been a better way and came up with these strips that are sensitive to alcohol; apparently you just express a small amount of milk on to the strip, wait for two minutes and it will tell you the alcohol content.
I'm struggling not to laugh now because firstly, I have a rather amusing mental image going on in my head right now of the newly formed police department 'The Booby Bobbies' on the beat outside pubs at closing time, armed with Milkscreen kits and on the prowl for breastfeeding mothers drunk in charge of boobs!
And secondly, what on earth has happened to good old common sense and some forward planning?!  If you plan to drink enough to give your breast milk the alcohol content of a decent brandy then what's wrong with expressing beforehand and bunging some in the fridge and freezer?
You can buy these - if you really want to - they're £8.99 ish for just three strips - but common sense and a bit of forethought is FREEEEE!  And if you're REALLY that concerned then the only sure fire way to be sure there's no alcohol content in your breast milk is to stick to the soft drinks.
Not only that, if you're going to get that merry then should you really be drunk in charge of a baby anyway..?  I'm just asking.
Opinions on a virtual postcard please - useful or gimmick?