Argos Suggest Top Toy Predictions For Christmas 2015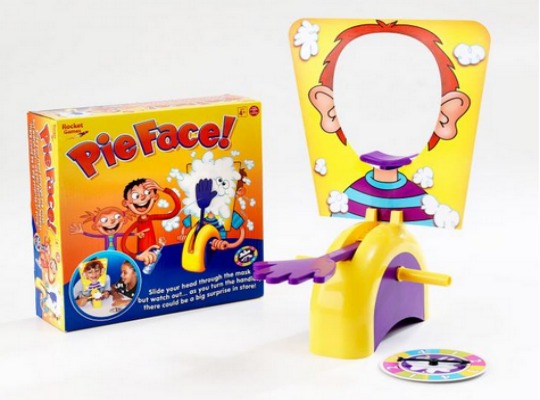 I don't particularly like talking about Christmas in June. It feels like wishing time away. However, I am keen to see what Argos* have predicted as the "Top Toys of 2015". I am not surprised to see that the Disney Frozen Sing-A-Long Elsa has reached this chart but I am a bit taken aback to see the Thunderbirds Interactive Tracy Island. A true retro toy that has been given a modern twist.
Pie Face is already on the market and very popular. We plan on buying it next month for my son's birthday. It looks like so much fun and something that the whole family can play. Just search for it on You Tube and you will want one! It's out of stock pretty much everywhere at the moment though, so keep your eyes peeled.
My Friend Freddy Bear (£39.99)
VTech Toot Drivers Super RC Raceway (£99.99)
LEGO City Deep Sea Exploration Vessel (£79.99)
Nerf Modulus (£59.99)
Pie Face* (£19.99)
Chad Valley 3 Storey Summer Winter Dolls House (£149.99)
Shopkins Scoops Ice Cream Truck Plays (£19.99)
Barbie Style Your Way House (£99.99)
Frozen Sing-A-Long Elsa (£39.99)
Little Live Pets Birds Clever Keet (£59.99)
Minions Tumbling Stuart* (£49.99)
Real FX Racing (£99.99)