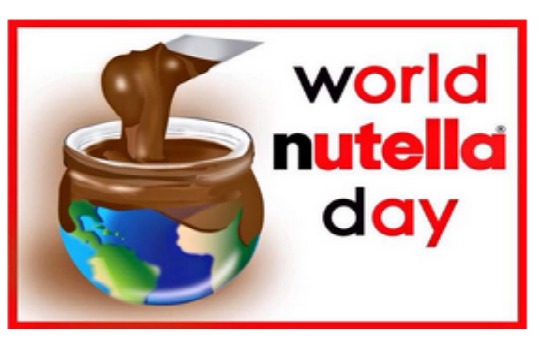 Did you know that today is World Nutella Day? Nope, neither did I until PlayPennies Lisa kindly told me so. My mouth started to water and when I was told that I could get a 400g Jar of Nutella for FREE using the Shopitize App I nearly choked on my drool.
To get your FREE 400g of Nutella, you will need the Shopitize App, buy a 400g Jar of Nutella from Asda/Morrisons/Waitrose where it costs £1.49/£1.50, register with Shopitize and then go to the voucher code section and enter 15NTLA into the box. The shopping app will then tell you how to claim your £1.50 back from your Nutella purchase.
Once you have registered with the Shopitize App and you have purchased your 400g Jar of the heavenly spread then all you need to do to claim you £1.50 is to go shopping and scan the barcode then take a snap of your receipt. You have until the 10th February to do so or you will miss out on your cashback.
The things that you can do with Nutella is endless. My personal favourite is spooning it out of the jar to be honest. I bet I'm not the only one to do that with the stuff that tastes like the innards of a Ferrero Rocher.
I make a mean banana cupcake with Nutella Frosting. My kids go nuts for them but not as much as I do. I have even seen friends eat bacon and Nutella on toast. Blurgh!
Thanks to livreg @ HUKD