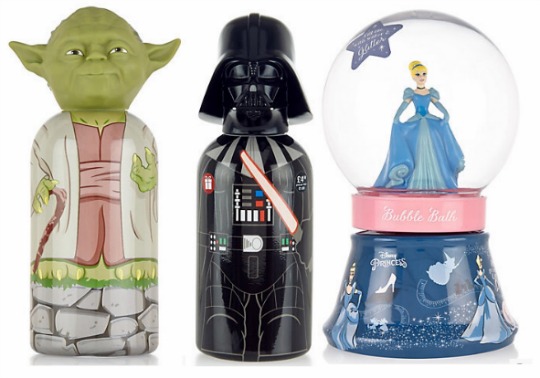 WOWZERS! We are not sure if this is some kind of glitch or not but as you know Marks and Spencer have launched their Cyber Day today, meaning you get 20% off. That discount isn't supposed to apply to any gift items on the 3 for 2 offer. However, both offers seem to be working together on Selected Beauty/Toiletry Gift Sets. This means you can sort out a heck of a lot of Christmas Presents for peanuts! Spend just £30 or more for FREE delivery too!
Here's an example of what you can save: Cinderella Bumper Book Set* was £20 now £16, Dinosaur Rucksack* was £20 now £16 and get Cranberry Bath and Body Set* for FREE (it would should be £16). So, before these offers these would cost £60, you are only having to pay £32 with FREE delivery, thanks to those stacking offers.
These items are also included in both offers: Cinderella Eau de Toilette* now £6.80, Eye Pencil Set* now £7.60, Hello Kitty Colour Wardrobe* now £8, Yoda Bath Foam* now £3.60, Darth Vader Bath Foam* now £3.60 and Cinderella Snow Globe Bath Foam*now £6.
You can Click and Collect your Stacking Offers Bargains for FREE from a Marks and Spencer store near you or pay £3.50 to have them delivered to your front door.