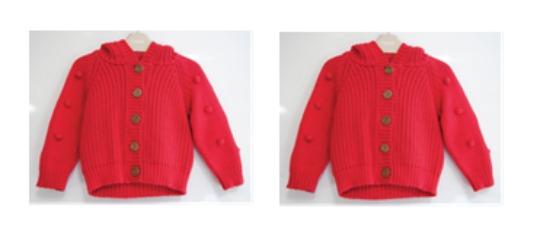 This is not a new recall from Next, but it is new to us so we are sharing just in case anyone else missed it. A few weeks ago Next issued a recall on a Children's Red Hooded Cardigan due to a potential choking hazard:
Next recalls Red Hooded Cardigan (662424 - 12-18 months to 3-4 years) due to potential choking hazard. 

Next wants to make customers aware that there is a potential safety issue with the bobbles becoming detached from the sleeves. (There is a possibility that harm could be caused if this happens).

Please return the cardigan to your local store. If you have given this item as a gift, please ask the recipient to return it to any Next, Next Clearance or Next Outlet. They will not need a receipt to obtain a refund. If you have any concerns, please call Customer Services on 0333 777 8939.

We're very sorry for any disappointment and inconvenience caused.  But customer safety is a high priority for us.
You can find the details of this and all the other active Next recalls on their website here.