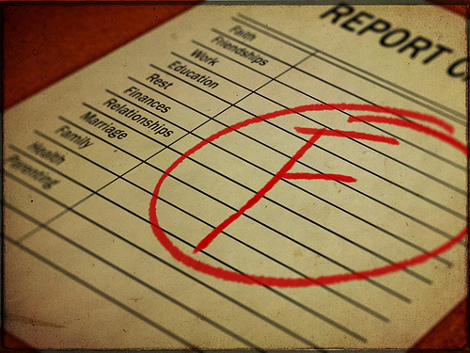 The coalition's poverty adviser, Frank Field, will call for all children to be given parenting classes at school when he presents a government-commissioned review into poverty to the prime minister later this year. He was apparently disturbed by research showing that you could accurately predict where a child would be in their 20's by looking at their abilities at 22 months, and just before five years.
"While money is important," he said in the Gaurdian, "I will be arguing in the report that there are other circumstances which, the research shows, are as important as money in determining outcomes: the interest you take in your children, how you bond with them, whether you read to them, the interest you show in what they are doing at school."
I'd love to know how much money was spent on research that came to the conclusion that parents need to be interested and invest in their children to help them succeed.
And while the powers that be here are planning on influencing the generations of the future by teaching them about, e.g. the development of a child's brain within their science GCSEs, on the other side of the ocean, authorities are considering making being disinterested in children's schooling punishable by law – three days in prison, to be exact.
The County Prosecutor for Wayne County, Detroit, is hoping to see a law pass which will imprison parents for not attending at least one parent-teacher conference per year, or being "actively engaged" by email or telephone. Parents of children doing well at school would be exempt, however.
I like the idea, to be honest. If you can't be bothered to raise your child, you could be punished. At it's best, it's an attempt to involve parents in their children's lives, but at its worst, I would worry that it create a worse situation for the child, behind closed doors where no one can really see what's going on.
Council President Pro-Tem Gary Brown said, "If you aren't involved in your child's education, and he or she is failing, it's child abuse."
So from both sides of the ocean, the message is that the children of disinterested parents suffer, and are technically abused and neglected. Personally, I don't see that teaching a new generation of children how to be parents is necessarily going to solve the problem on its own and surely a bit of night school or a three day course for current parents is a far more productive alternative to prison?
* Image courtesy of amboo who? at Flickr