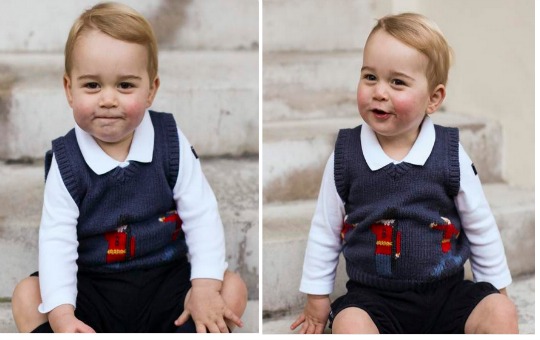 Have you seen these new pictures of Prince George? Our future king is an absolute cutie! The Duke and Duchess Of Cambridge (that's Kate and Wills to us) have released new official photos of Prince George and it is thought that they have been released as a thank you to the press for allowing the royal baby some privacy after earlier press intrusion.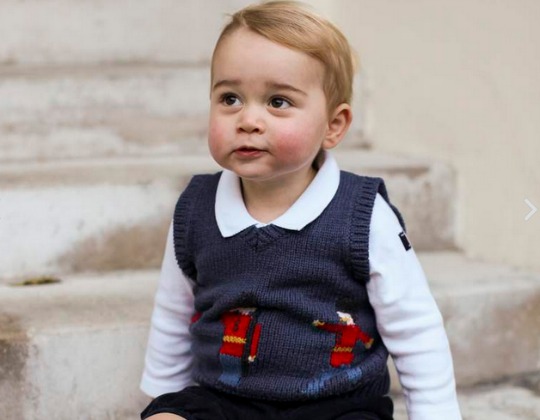 The photos of the 17 month old toddler were taken last month with him sitting on the steps in the courtyard of Kensington Palace. Take a look at the pattern of Royal Guardsmen on his little jumper, very appropriate. It's actually from Cath Kidston, but unsurprisingly it's sold out.
Lots are saying how much he looks like his father did at that age, and there certainly is a family resemblance. I wonder if he's dismantling the royal Christmas tree bauble by bauble like my toddler?  Have a Happy Christmas Prince George!