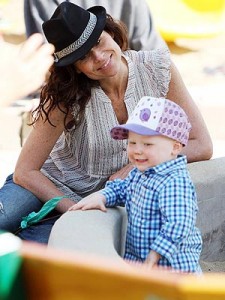 British actress Minnie Driver was pictured playing in the sandpit with her son, Henry Story Driver, in California last weekend.
Henry, 18 months, is the actress' only child but in a recent interview with The Times Minnie admitted she'd love more children. "I'm surprised I have only one; I really want more," she said. "It was never my intention to leave it until I was in my late thirties, but it was never the right time, right place or right person. Too many women put it off until everything is in place, but there's never a perfect time, is there?
We're loving those hats, btw, Min.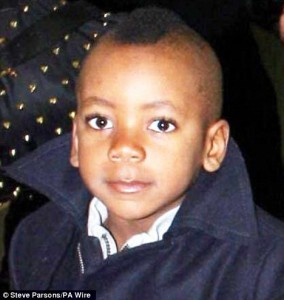 One celebrity kid who doesn't need a hat is Madonna's son, David.
He was papped sporting a pretty cool mohican hairdo this week and we predict it'll spark quite a trend among other sleb boys.
What's the betting the Beckham boys or Brangelina's brood will be next?
Just remember you saw it on David first, proving Madonna's  still got it - and is passing it on to the next generation - when it comes to being the Queen of style.