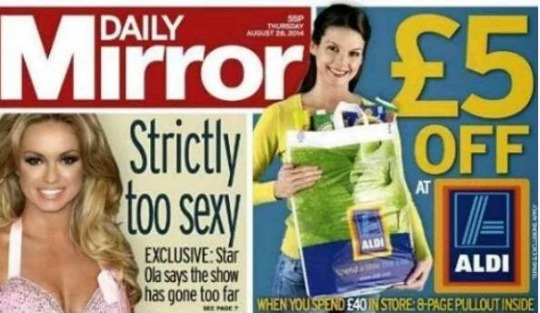 We have heard a rumour that one of our favourite (and yours) offer is back this Thursday. The spend £40 get £5 off voucher for Aldi is supposedly in this Thursday's Daily Record/Mirror. Nothing is set in stone, but our sources are usually true. It's always a popular offer with you guys as it is with us PlayPennies ladies. It's always nice to save on the day-to-day bills, so it's worth grabbing a 50p newspaper for this great deal.
I highly recommend Aldi for many things, in fact I don't think I have disliked anything bar their oven chips, they are not up to my standards, but I am a fussy beggar. If you haven't shopped at Aldi before then I think you will be very surprised at what you can get for your money. For example we had Tandoori Chicken Kebabs for dinner on Friday, four chicken breasts for £3.35 and 79p for the tandoori mix.
Each week they do Super Six on fruit and vegetables, which means a mixture of six fruit/veg are reduced to just 59p. Plus they normally do six fresh meat offers too meaning you can eat really well for next to nothing.