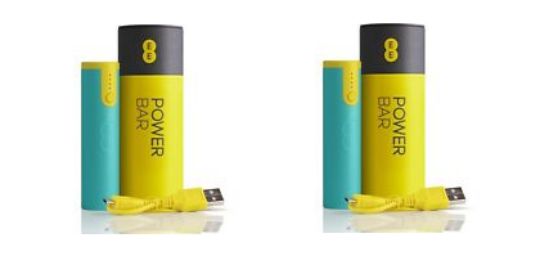 Do you have one of the Free Power Bars that EE were giving away to customers recently? Well you need to stop using it immediately. EE have just issued a huge recall of up to half a million power bars due to fears that they can overheat and cause a fire risk.
This is a very serious safety concern indeed and you are advised to check the model number of your power bar straight away. The operator is asking customers to immediately return those with the model number 'E1-06′ to their nearest store. This can be found on the side of the product. (see picture below)
The issue is thought to be affecting one in four of the 2 million power bars in circulation, and comes after five reports of dangerous overheating, one involving serious burns after a fire caused by the power bar exploding.
The statement from EE says:
We have identified a very small number of incidents where Power Bars have overheated, all of which relate to batch E1-06 (written as Model:E1-06 on side), and could pose a fire safety risk.

We are therefore recalling this batch, and requesting customers to stop using the Power Bar and return them to a local store at their earliest convenience. No other Power Bars are affected by this recall. It is our intention to replace these chargers once we have completed our investigations; we will be in touch once these have been concluded.
You can find the full statement and all the information about the recall on the EE website here. They are in the process of sending texts to all customers who requested a power bar, but understandably that is going to take some time, and I can tell you that in our house we have heard nothing from EE yet, so please pass on this information to anyone else who you know has one.