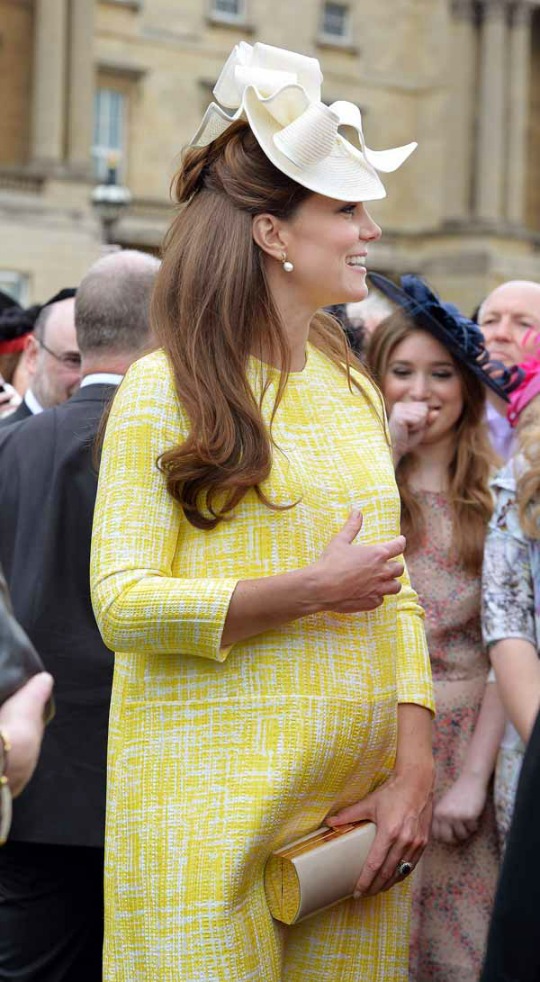 The Duchess of Cambridge, who is suffering from hyperemesis gravidarum during her second pregnancy, doesn't seem to be getting any respite from the debilitating condition.
According to various press reports Kate, who has not been photographed in public since Palace officials announced her pregnancy earlier than planned on account of her being so unwell, has gone 'home' to Bucklebury to stay with her parents while she recuperates.
People magazine reports:
"The Duchess of Cambridge has been getting some home comforts as she continues to battle the effects of severe pregnancy sickness." 

"Kate, 32, has been staying with her parents in Bucklebury as she is 'not at all well, the poor thing,' a family friend tells PEOPLE." 

"'When you're ill, the place you feel most comfortable is at home with your mum, isn't it?' the source adds."

"'When she's there, Kate can just relax and sit on the sofa and not have to worry about having to deal with all the staff and everything else that comes with a big palace full of rooms,' the source also said."
Apparently Carole Middleton has been taking charge of Prince George, too. One surprised sales assistant took to Twitter earlier this week to share the news that she'd just had an unusual customer in the shape of 'gorgeous' Prince George and his Granny!
However Buckingham Palace has announced that the Duchess of Cambridge will formally welcome Singaporean president Tony Tan in two weeks' time when he arrives in Britain for an official visit. So it seems it won't be long before everyone starts scrutinising the Royal bump all over again - this time presumably in a bid to work out whether those twin rumours are true...