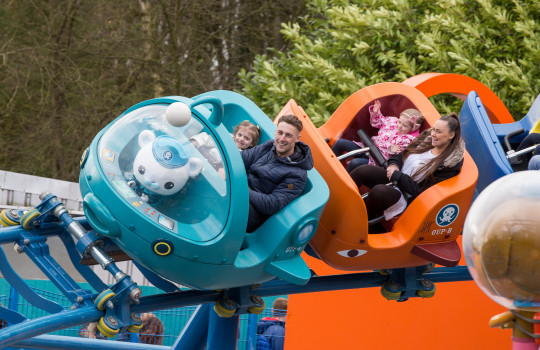 A week after the Alton Towers roller coaster crash which led to a teenager having her leg amputated, a children's rollercoaster at Alton Towers has been evacuated.
The Daily Mail reports:
"Parents and youngsters were removed from the Octonauts Rollercoaster Adventure in the CBeebies area of the Staffordshire theme park yesterday. It is understood the ride stalled due to a malfunction and the evacuation was carried out after a boy became agitated."
The ride is based on the popular children's TV programme Octonauts. Passengers were reportedly given harnesses to help them disembark from the rollercoaster safely, after it stalled.
A spokesman for Alton Towers said:
"Following an incident on 10th June the Octonauts Rollercoaster Adventure will be closed today (11th June). A minor technical delay caused the ride to stop and a guest became agitated. In line with standard procedures, the ride was therefore evacuated and Alton Towers Resort staff followed all normal processes to ensure guests were taken off the ride quickly and safely. As a precaution, Alton Towers is now conducting thorough checks of the ride before it re-opens to guests."
I'm no fan of rollercoasters at the best of times, but it's pretty safe to say I'll not be going anywhere near one with my kids this summer.
Has your faith in the safety of theme parks been shaken by recent events?