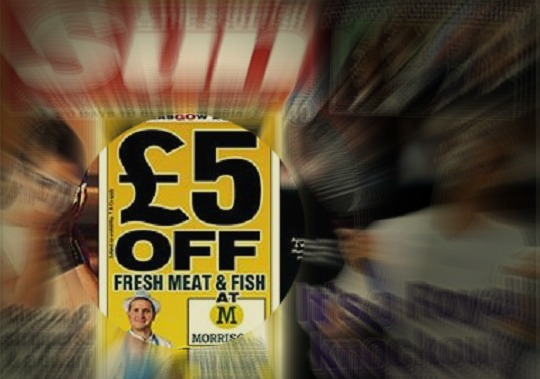 Inside The Sun newspaper on Thursday 31st July there will be a voucher giving you £5 off a £10 spend on fresh meat and fish. You have to buy The Sun for 40p, and cut out the voucher. What you do with the rest of the paper is up to you, but you need to redeem the voucher between the 31st July - 3rd August.
Looks like it's in Scotland too, even though they had it a few weeks ago!
Our local Morrison's is amazing, from the wide isles to the mist spray over the vegetables, and with a fantastic meat and fish selection. It's my favourite supermarket in the area, so I'm quite pleased for an opportunity to shop there.
This offer is valid on a large selection to choose from: the butchery, sausage, bacon, poultry, fish, cooked meats, deli meats and so on.