Wilbers Toadstool Bodysuit Fancy Dress £5.60 @ Amazon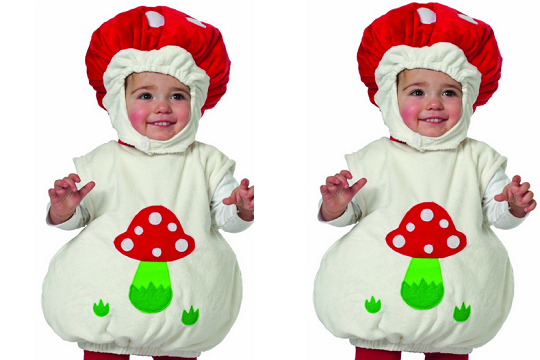 How adorable is THIS? You can buy the Wilbers Toadstool Bodysuit for ages 2-3 years for only £5.66. This was on sale for £34.99 so it's a pretty impressive saving of £29.33 and 84% off. You don't get free delivery unless you add on items to the value of £10.
The costume has been manufactured to high quality European standards and at this price is exceptional value for money. Your child will totally win the party, but there is a tiny part of me that wonders if it isn't a bit cruel? Hey, look, mom made you into a mushroom!
The outfit contains one body and one hat and there are still a lot in stock. However, they are going really fast so I advise you to get on and grab one if you want to get one of these for Halloween.
Thanks to risky72 at HUKD!