The Half Pint Chic Caramel Baby & Child Review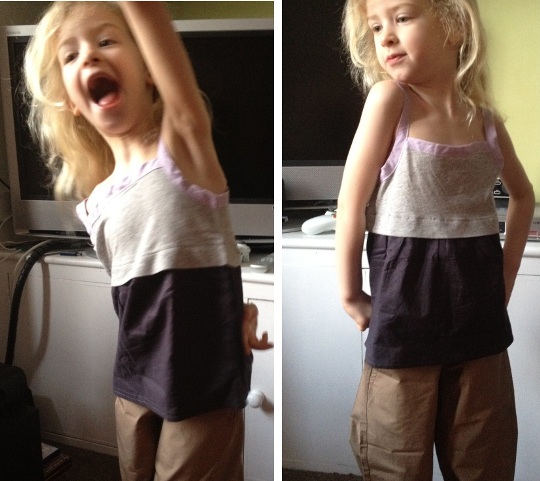 A few weeks ago Half Pint Chic asked me if my daughter would like to be their mini spokesperson via PlayPennies. The idea was that she would take a look at the latest items in the Half Pint Chic sale, select two, wear them, and then give her honest opinion of them. This was our very first week!
My daughter chose a lovely top called the Minnie Vest Top in purple and a pair of trousers in an understated camel colour. The top originally sold for £39 but is now on sale for £14, and the trousers were £48.50 but are now £19. The entire range on sale with Half Pint Chic at the moment is from Caramel Baby & Child, one of the leading childrenswear brands on the market today so the fabrics are lush, the designs clever and the price tags high.
Thank goodness these items are on sale, that's all I can say. I would never spend £50 on a pair of trousers for kids.
My daughter was understandably ecstatic about the whole plan and constantly nagged me, "When are they arriving, Mommy, WHEN??"
The package finally appeared and it made us both go, "Ooooh" as it is really beautifully presented with a sturdy box that opens relatively easily to reveal each garment wrapped in tissue paper and sealed with the Half Pint Chic sticker. How decadent!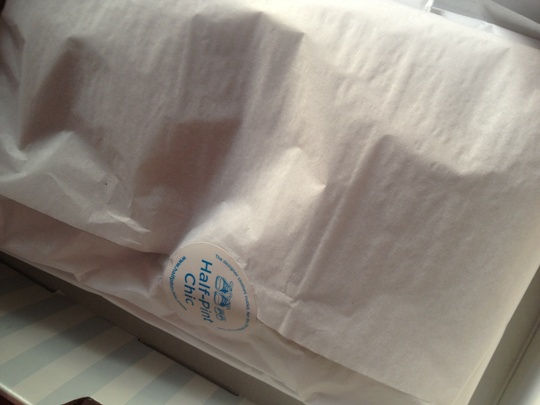 It took about five seconds for my daughter to whip off her clothes and start getting dressed in the Caramel Baby & Child items. Considering that it takes her 20 minutes to put her school skirt on in the mornings, this is an impressive statistic. And she absolutely loves them. Her words were, "They are so soft, and they feel comfy. I really like the pockets on the trousers and that the top feels so soft."
From a parent's perspective I can tell you that I have battled to find a pair of trousers that fit my daughter's very thin and lanky frame. These somehow DID without a belt or any adjustment. Wow. The top looks innocuous and bland on the site and in hand, but somehow drapes beautifully when worn. You can colour me surprised and impressed!
Take a look at the Half Pint Chic Caramel Baby & Child sale that is only on this week.