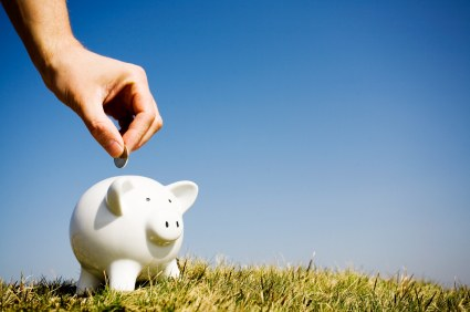 PlayPennies is all about saving money, cutting corners cleverly, and being a penny savvy parent. So, this week I went out into the world and interrogated a bunch of brilliant parents to uncover their best money saving tips, ideas and strategies.
From putting clothes on their backs to eating out to family entertainment, these tips are pure genius and, if you're not doing these things already, will hopefully help you keep your money where it should be – in your wallet.
The Clothes

These are an expensive necessity, aren't they? Even when they are discounted to as little as £4 for an outfit in Tescos, they add up and up and up. It doesn't take long for your bank account to creak ominously after kitting them out for school, the season, and extramural activities.
"I shopped in upmarket charity shops when my son was a baby," said Kelly, "I would target shops in Hampstead, the Chilterns and so forth. He had an amazing wardrobe of clothes for next to nothing!"
This principle is just as easily applied to buying your own clothes too.
"I often trawl the charity shops across the board," said Sandy, "I often find fabulous clothes for myself at the same time as my kids. If anyone asks where I got them from I only use one simple word –  vintage. That makes everything sound terribly glam."

Sam, one of our resident PP experts only had these succinct words to say, "Don't buy too many clothes for newborn babies. They grow too fast."
He's right. I sorted out 90 percent of my daughter's wardrobe from eBay and many of the clothes were brand new because the babies had outgrown them too fast. Ebay, and similar auction sites, are also a great way to stock up on essentials for younger kids without spending a fortune.
"I landed a box of 87 baby clothes, many of them brand new and unworn, for £3," said Holly, "I had to pay a hefty £7 for postage but it was worth every single penny. There was at least £200 worth of clothes in there!"
The Food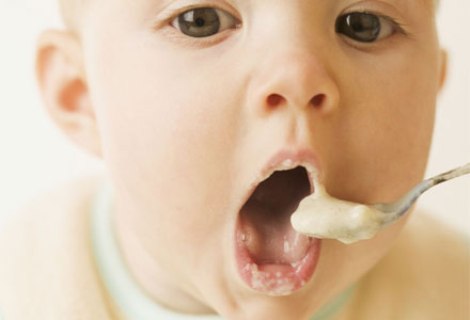 Sometimes they eat. Sometimes they don't. They always seem to be hungry just when you're miles away from any type of food source. Actually, food can become something of a daily issue with kids but, without delving into the psychology of it all, these parents have some great tips on all aspects of this tricky subject.
"A pack of dry brown onion soup mix adds loads of flavour to just about anything remotely meaty," says Kerry, "And it costs so little. It adds richness to casseroles, marinades and gravies."
"Lunchboxes and flasks aimed at kids are either long lasting and expensive, or cheap and tat," says Helen, "It costs less if you buy plain containers and decorate them with your own waterproof stickers and a name label."

"I clip coupons and check which restaurants are doing money-saving vouchers," says Kelly, "Pizza Express and Prezzo often have deals on. Then a treat doesn't have to be cost prohibitive."
"Always take a packed lunch when travelling, as meals in motorway service stations, airports and cafes are expensive for what they are and, woefully, a small child will usually not eat much of it," adds Helen.
"Make your own fruit juice ice lollies instead of buying the shop ones," adds Kerry, "You could get a mold, or use fruit juice and/or a mix of flattened carbonated drinks in re-used yoghurt cartons. Just like Big Cook Little Cook, suspend a stick in the middle by sticking a piece of sticky tape across the yoghurt cup and making a slit big enough to push the stick through."
The Home

Our resident parents also have brilliant ideas on how to cut costs around the home. These little tips will save on your phone bill, your electricity and even fix that carbon footprint of yours.
"Buy a Wonderbag and save a fortune in the electricity that you use in cooking, while offsetting your carbon footprint," says Kerry, "These are also great for keeping frozen stuff cold while you're travelling."
"I have switched to a VoIP phone for my landline," says Luke, "My deal is with Vonage and I get free unlimited calls to landlines in 25 countries plus free calls to mobiles in four countries. This has drastically reduced my monthly phone bill from £45 plus a month to only £11 a month."
"I get my artistically gifted, albeit slapdash, five-year old daughter to make all the cards for family and her little friends," says Vicki, "And when I'm short on wrapping paper, I get her to paint, glitter or stamp all over a plain sheet and use that instead."
"Avoid having expensive and competitive birthday parties for the whole class at home by asking the teacher if you can bring a cake, and maybe one or two games, to make your child's birthday special at school instead. It's something you can do in the lunchbreak," adds Helen.
The Days Out
Entertaining those little minds can also become something of a hidden expense, especially if you're always forking out for a snack or an entry fee. Never fear, however, for our parents have even more gems in this department.
"On a rainy day, or a bored day in the holidays, I indulge my son's love of plastic tat by giving him a fiver to spend in Poundland," says Kelly, "Kids LOVE Poundland."
She has a point. It's also a good place to shop for hobby supplies, birthday supplies and so forth. Just be careful to check how much stuff you're getting for a pound, though, as you can often get things for cheaper elsewhere.

"Make friends with your local library," says Sam, "It's much more fun and relaxed as an outing to go to the library to borrow books and DVDs than it would be to go shopping. And it's cheaper."
"Make use of free parks instead of going to paid-for play environments," says Kerry, "Pack a picnic of homemade snacks so that you can resist the ice-cream vendors and cafes."
"See everything through a child's eyes," adds Helen, "I took my little boy on the London eye but it was a waste because he was twenty times more excited about going on a double-decker bus and in a black cab. I think that kids have more fun having a picnic with their parents, or similar activities, than an expensive all-day excursion to the theme park."
The Parents Time Out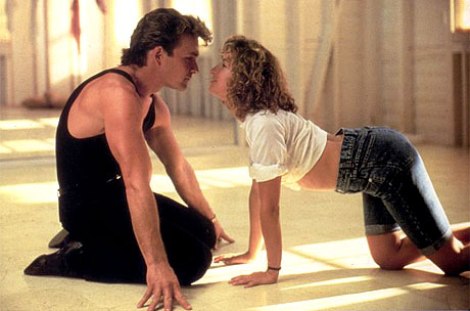 Babysitting. It's expensive and terrifying and often we end up staying at home instead. Here are some neat ideas for us poor parents to adopt.
"Set up a babysitting circle and get other parents and friends to join," says Vicki, "Try sites like My Night Off or Swap Babysitting.com."

"Get together with a few other mums or families you trust and agree to trade babysitting hours with each other so when you are in a pickle you can call on someone without feeling guilty and, most importantly, having to pay," says Helen, "Also make sure to invite friends from school or childcare to your home so you can ask for the favour to be returned on those days you need it."
Hopefully these tips have inspired, galvanised and excited you and will help in your parent penny pinching plans. However, if you've got an even better tip please pop it here, I definitely could do with some more ideas...