15% Off Summer Grobags Plus Free Delivery with code @ The Gro-Store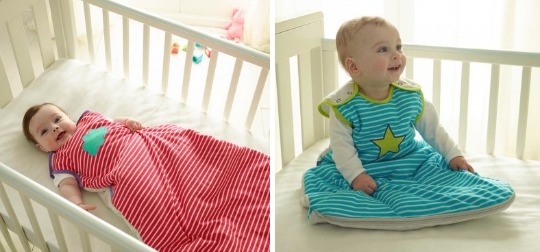 The Gro-Store have a promotion on their summer 1.0 tog baby sleeping bags, the original Grobag, that makes them a really great price for such a high quality item.
You can get 15% off all 1.0 tog Grobags with the code 1T15LVGRO at the checkout, and with prices starting from £19 this means that they come down to £16.15 with the code. Orders over £10 also get free delivery as well.
Click here to shop Summer Grobags @ The Gro-Store*
Discount: 15% off 1.0 tog Grobags, and free delivery over £10
Expires: 20th May 2015
Code:  1T15LVGRO
Although 1.0 tog doesn't sound very warm, for the summer and for daytime naps I always use this lighter tog for my youngest, as I would much rather too cool than the danger of over heating. These would be great for holidays too with the lower tog rating, and it also means that they are more compact for packing.
There's a full guide to the tog ratings and what clothing is suitable at different room temperatures on the Gro-Store website, along with a safe usage guide.