Walltastic Peppa Pig Wallpaper Mural 8ft x 10ft £22.50 @ Wilkinsons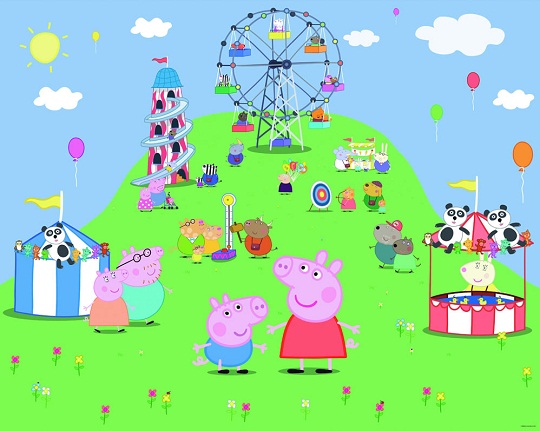 This is a fabulous idea to brighten up the rooms of little Peppa Pig fans. I know it would have been a hit with my son when he was younger and mad about Peppa Pig. Wilkinsons has reduced the price of the Walltastic Peppa Pig Wallpaper Mural 8ft x 10ft by half, down from £44.99 to £22.50.
Join Peppa and George and all of their family and friends for an amazing adventure at the fairground with this spectacular Peppa pig mural from Walltastic.
Walltastic is the next generation of interactive designer wallpaper murals for children. This unique alternative to traditional children's bedroom accessories is an affordable, easy and cost effective way of decorating children's bedrooms, nurseries, playrooms and games rooms.
It offers a range of unique and highly detailed computer generated wallpaper murals for children. Walltastic is a wallpaper backed wallcovering that covers any wall area up to 8ft x 10ft.
Each product comes in 12 panels which means it is easily applicable and flexible according to how much space needs covering. It comes rolled up similar to wallpaper.
Thanks to lilliesmummy11 at HUKD!