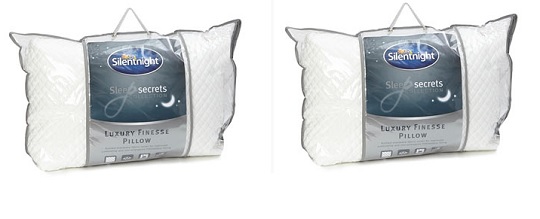 This is such a scrummy deal in time for the cold winter nights curled up in bed with a good book. Instead of a sore neck, you can be cosy and snuggly with this Silentnight Luxury Finesse quilted pillow that was on sale for £30 but is now down to £15.
This pillow lets you rest easy with unique air cushion luxury and knitted fabric design. It offers you support and comfort as well as durability in a pillow that's been designed to keep you supported and give you optimum rest.
It is covered with 98% polyester, 2% Elastane and is filled with 100% polyester. If you don't fancy this snuggly beauty for your bedroom, then take a look at some of the other products on offer at BHS at the moment as they have popped quite a few useful home items into the sale for you. Mmmm.