Review: Gifts From Wilkinsons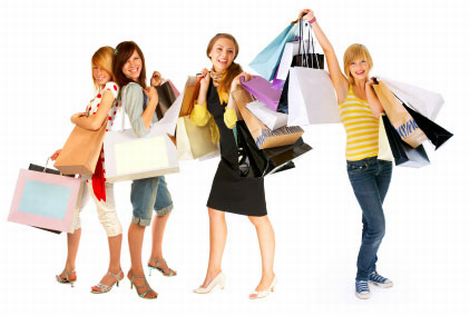 I've always been a bit sceptical about discount stores like Wilkinsons. Can you really bag a bargain there that's good enough to put up in your own house or give as a gift? However, presenters on home decorating TV shows always seem to be able to find a gem of a bargain from discount stores for that beautiful finishing touch.
It was about time to put this to the Play Pennies parent test. Two of our readers received a range of items from Wilkinsons to review, all costing less than a tenner. Here's what they thought.

In a tasteful cream, the Mystic Lantern costs just a smidge under five pounds at £4.97. It has a height of 29cm, and depth of 9.5cm. One of our mum's, Salima, received the lantern, and found it lovely to look at but lacking in practical use.
"I thought this was very pretty and at under £5 is a decent buy. But it's not the most practical product. Ideally it would hold a candle," explained Salima," But with all the gaps in the frame, it wouldn't stay alight outside for very long."
Salima also had some concerns about its safety if used as a lantern.
"There's nothing to hold the candle in place and could be very dangerous if you were to try to move it with a lit candle inside."

Following along in the cream theme, is the Enchant Floral Vase, £5.97. This ceramic vase has a slender stem, a bulbous base, and a flower decoration. It is 11cm at its widest point, and stands 24.5cm high. This vase is recommended for use with fake and/or dried flowers.
It proved to be the 'marmite' of the products looked at here – you will either love it or hate it.  Parm, the second of our reviewers, was particularly taken with the look of the vase, and thought it went well with the tea-light holder (see below).  Salima, however, was a little less taken with the vase.
"This style of vase really isn't my thing but if you or someone you know appreciates cream coloured and flowery then it's definitely a good buy."
Parm did have a concern about the fragility of the flower decoration. 
"I'm not sure if the flowers on the vase can really take any abuse – accidental or even someone touching it."

At £6.47, the Vintage Photo Frame is the most expensive item our reviewers looked at from Wilkinsons. We received the silver version, but it also comes in cream for the same price. Parm felt that the presentation of the 'plastic bag' packaging did not do this frame justice.
"It looked very impressive on my wall and is without a doubt good value. The frame is something that I would buy as a gift for someone. However could do with cooler packaging," Parm said.

The Saffron Ornate Clock (£5.27) is cream and stands at 19cm tall. There's also the very similar Saffron Mantle Clock in bronze if you're after something a little different. The Ornate Clock left Salima a little underwhelmed.
However, it could be just the right sort of accessory if you're going for that shabby chic look or are accessorising in a cream theme.
"OK, they're not asking a lot, but I'd rather spend my money on a simpler clock that is well-made," said Salima, "It's described as 'ornate' but in order to make that work it needs more attention to detail. At first glance the brown marks on the white paint make it look dirty as do the dark 'aged look' spots around the numbers. The little legs are out of place and look awkward. The loop on the top is in the wrong place for attaching the clock to the wall so i'm not sure why that's there. Overall this isn't worth the money."

I love the atmosphere a tea light adds to a room, especially when you're relaxing with a nice meal or a big bubble bath. A holder is a must, for safety reasons.
The Enchant Floral Tealight Holder (£4) is the holder, mentioned earlier in the review, which Parm thought went particularly well with the Vase. Our reviewer received the cream version, but it also comes in black.
"Was I impressed?" asked Parm, "On its own – not so much, however with the vase it looks like a set. Much better."
At £1.90 (reduced to half price, 80p, as we published this article), the Rattan Balls were the cheapest of the items we looked at. There's a variety of colours available – white, black, brown, teal, purple, red.
Which is good, as this is an item that will only work if it colour co-ordinates with the rest of the room. Our pack was purple. You get four balls inside the box, which is tied with a ribbon.
Parm liked the set, but unfortunately it didn't match their living room.
"They looked cool on the shelf under the glass dining table. Packaging looks smart and the ribbon gives the product a bit of a more expensive feeling than it actually is," she said.
And Finally
It looks like it is possible to accessorize your home on a budget, without looking cheap. From the reactions of our reviewers though, it all comes down to whether or not the product meets your personal preferences. The main criticisms of our reviewers concerned, not build quality as we'd initially assumed, but simply taste.