MASSIVE Discounts On Douceur d'Interieur Curtains & Bedding: Items From £1.18 @ Amazon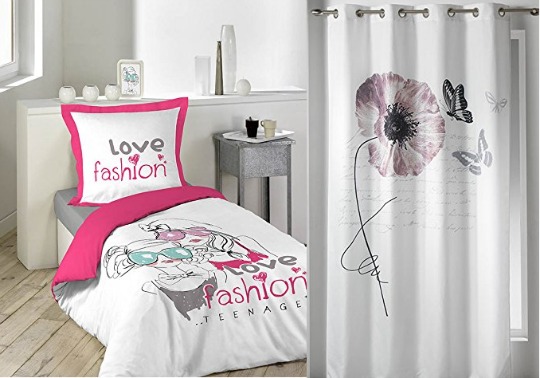 January, February time is when we all sit back and start planning or making changes, especially around the house. After Christmas funds don't tend to allow for a big budget. That's fine because Amazon have lots of homeware items for next to nothing. They sell a brand called Douceur d'Interieur and they make curtains, bedding and various other pretty interior items. Starting from just £1.18, you just must have a look!
When I stumbled across curtains for under £5, my brain could not compute. No wonder, that is just unreal. I then found lots of other fantastic homewares that had been heavily discounted too.
Voile normally comes in one panel packs. Douceur d'Interieur seem to sell some designs in pairs. Check the description. This Bayadere Riviera pair* are only £2.51. Ideal for rooms that face onto a street and you wish for some privacy and sunlight when your curtains are open. The choice is unbelievable.
Here's Ring Top Curtains* for just £3.03! 140cm by 260cm is big too. I just cannot believe it. You could actually dress every window in your home for £30!
Bedding* made by Douceur d'Interieur is VERY cheap too! This Secret Fixed Design Bed Linen Set* is just £6.59.
Spend £10+ to get FREE Super Saver delivery on your order!