Marks And Spencer Homeware - Up To 50% Off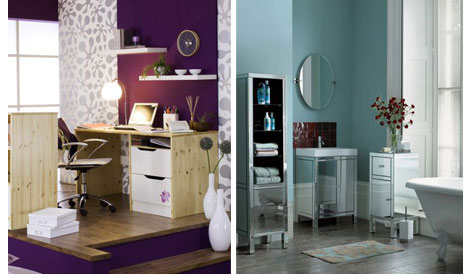 If you're quick you can save yourself up to 50% on selected Marks and Spencer Homeware items.
Ohhh I've spent many a happy hour mooching around the Marks and Spencer Homeware department, and a good couple of thousand of pounds at least in my time.
But I LOVE Marks and Spencer Homeware things and you really can't go wrong with it, whilst it's not the cheapest homeware on the block it's certainly some of the best quality.
So, there are lots of things in the Marks and Spencer Homeware 'Up To 50% Off' sale, I'm sure you don't r e a l l y need me to tell you what's counts at homeware...but that's what I'm paid to do so here goes.
In the Marks and Spencer Homeware bathroom department you can save up to 50%  on towels - essential ones and 100% Egyptian Cotton ones; I daren't look, I have a bit of a weakness for towels.
In the bedding department you'll find some lovely savings to be had on, yep you've guessed it, bedding *grin*
The other departments which come under the Marks and Spencer Homeware banner are 'kitchen' where you'll find all sorts of must-have kitchen accessories, then there's soft furnishings to drool over (another weakness of mine) along with luggage, home accessories, stationery and gifts and technology.
The Marks and Spencer Homeware sale is always very popular and the best bargains are snapped up fast, so don't dilly-dally if you're in the market for homeware and want to save some, not inconsiderable, pounds.