Gruffalo Room Stickers £3.90 @ Debenhams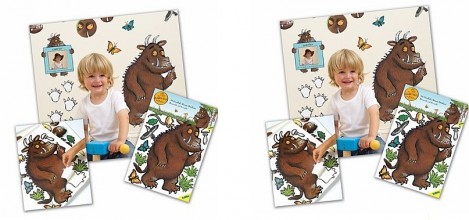 These Gruffalo Room Stickers are just awesome. They are. I got a set last year and when I'd finished putting them around my daughter's room it was utterly transformed. Debenhams are selling the kit of £3.90, down from the usual RRP of £13 which is an ace saving of £6.50.
The Gruffalo sticker kit has 34 stickers inside that range from butterflies to paw prints to trees and birds. The kit is so easy to use and the best part is that you can pull them off and restick them over and over again. Yes, the wondrous things they can do with glue nowadays amazes me.
You can either keep on repositioning your stickers until you are happy, or you can take them down and stick them back onto the sheets until you need them again. This is handy if you need to paint the room and don't want to have to throw them away.
I cannot recommend this as a room decoration enough. I've had so many people see ours and go, "Oohh! That's amazing!". For this low price it is a total bargain.