When I Grow Up Bedding From £9.95 @ Amazon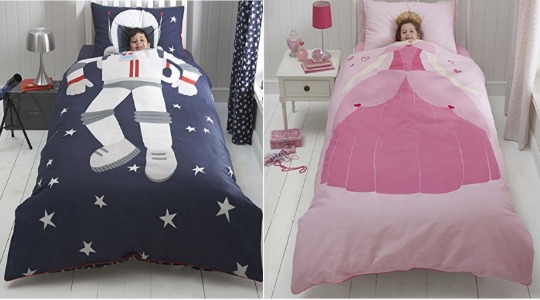 You guys just cannot get enough of these 'When I Grow Up' Duvet Covers. We can see why, they are bright, fun and will most definitely appeal to the kids. Amazon have a nice selection of them and they start from only £9.95 which is the best price we have seen them at.
Here's what Amazon have in the way of 'When I Grow Up' Duvet Covers:
You can get FREE delivery on those bedding sets sold by Amazon if you have Amazon Prime or are spending £20 or more. If you don't and are not spending that much then delivery is £3.30. Delivery is FREE on those mentioned above sold by Third Party Sellers.