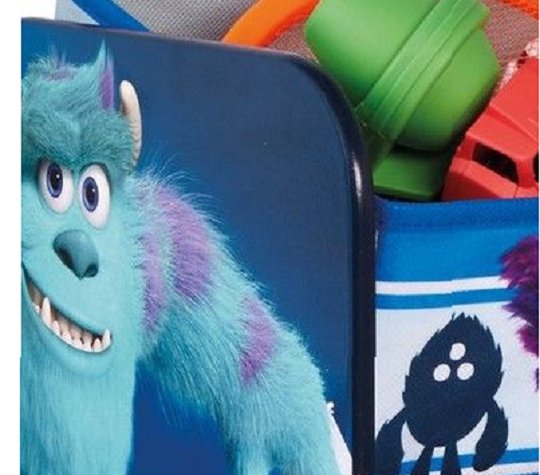 This is such a cool gizmo, especially if you have a ton of toys and nowhere to put them. It's perfect for storing toys and games and bits and bobs and it usually costs you £49.99 instead of the very nice £20.99 at the Argos eBay Outlet including free delivery.
This is brand new and unused and comes from their outlet with free delivery.  There is absolutely zero product description here so you have to go by the picture. I am assuming that each of the six storage bins is quite sizable as you can see a truck and a tennis racked in one of them, as well as a giant Lego storage brick.
You can probably fit quite a bit of stuff in there, but you must remember that it is probably  rather big unit so make sure you have the space at home first. Still, the Monsters University branding and the pictures are awesome.
Thanks to arma_gera at HUKD!