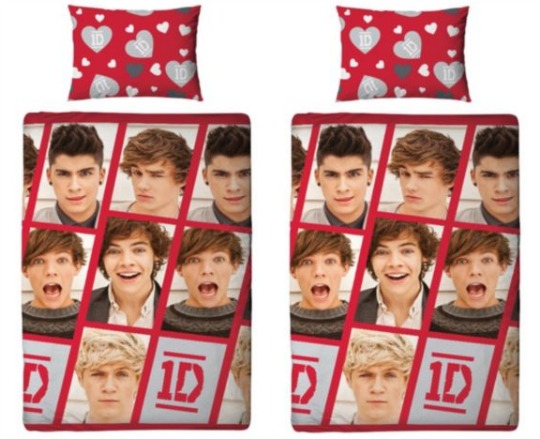 It's not often you can get your mitts on bedding as cheap as this. The One Direction Boyfriend Single Duvet Set is just £4.25 including FREE delivery from Amazon Seller: PremierDropShop. This is one strictly for the One Direction fans though, don't go buying it because it's cheap, it'll be false economy as non Directioners (that's 1D fans) won't like it. My son told me that he would rather have Barbie sheets than 1D but my other child would actually die for them.
The One Direction Boyfriend Single Duvet Cover Set is very loud in design as the 1D boys faces are all over the front. Watch your little One Direction fan (Directioner) squeal with delight as you show them this. Plus you can make positive noise too as this very same duvet cover set costs £14 from Asda!
I can't find anything about material composition but I will hazard a guess at a cotton/polyester mix. It can be machine washed, tumble dried and iron without any problems.
Check out these matching items that are also dirt cheap: One Direction Rug* £7.99 delivered and 1D curtains* for just £5.99.