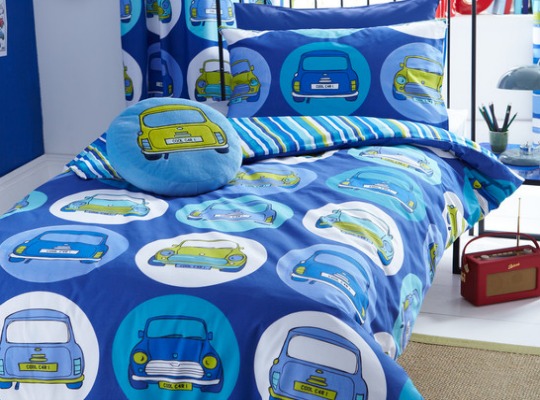 If you're in the redecorating phase already Dunelm Mill have lots of things in the 'Cool Car's Range that would really brighten up a little boys room, and the prices start from £2.44.
The Duvet Cover is great value at just £6.29, and I thought it might be a toddler set for that price, but the description says it's a single bed size. The matching curtains are £10 off at £24.49, the collection of 3 wall canvases are £3.49, the doorstop is £4.49, and there is a door sign for £2.44.
If you were to go for the duvet cover, curtains and canvases you could re-theme a boys room for less than £35! I think that's a great price for matching bedroom accessories, and you could easily mix these with car themed things from other stores if you wanted.
Other bedding sets are also reduced at Dunelm Mill, but none are anywhere near as good value as this set. It is available for home delivery with charges starting at £3.95, or you can use the Reserve and Collect service for free.