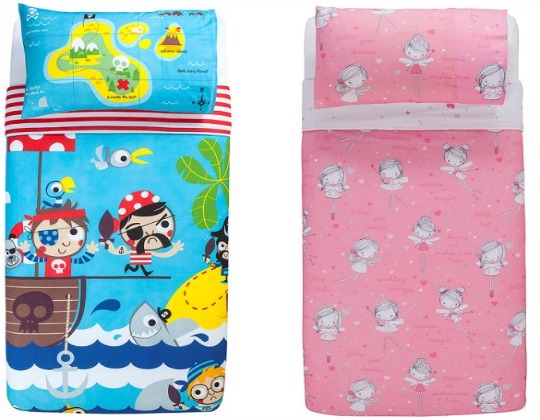 Needing bedding for the kids' beds? Get on over to Tesco and you will see there's FIVE different Children's Duvet Covers for just £10 each... they are also on offer, Buy One Get One FREE! So, you can grab TWO Duvet Cover Sets for just a tenner. What a bargain! This is at Tesco Groceries, so you would have to order them with your food shopping.
There's FIVE different ones to choose from: Tesco Kids Bright Patch Duvet Set*, Tesco Kids Robotliens Duvet Set*, Tesco Patchwork Heart Duvet Set*, Tesco Kids Pirate Duvet Set* and Tesco Kids Fairy Duvet Set*.
These are all bright and colourful and would most definitely change the look of a little ones bedroom if need be.
Whilst you are ordering these with your food shopping, then why not make use of these other eCoupons for Tesco, here. These include £1 off BBQ Frozen Food, £3 off Asian Products and £12 off your first order (minimum spends required).
These duvet sets are subject to availability depending on whether your local Tesco store (that picks your online order) has them in stock.
Thanks to K9sandFelines @ HUKD