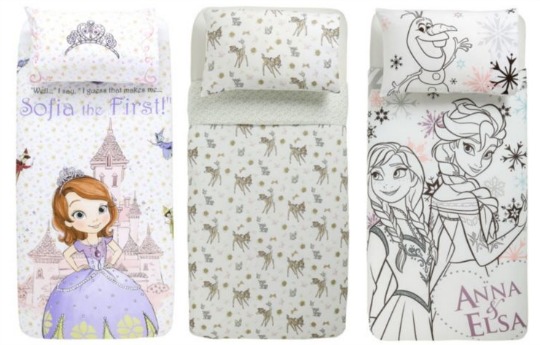 Now is the time to get those duvet covers bought for the kids. Why? Tesco Direct have slashed the price of many of the duvet sets on their site. With favourite characters like Sofia the First and Anna and Elsa from Frozen, you just have to look to see what bargains you can grab for the kid's bedrooms. The duvet cover sets start at £7 and there's plenty of lovely ones to choose from.
Like I said there's A LOT to choose from 114 to be precise. It's not just the rubbish ones either, that no-one wants to buy, you know the ones like JLS or some other dated design.
Here's my top picks:
You can save on the £3 postage charge by using the FREE Click and Collect service. I'd be quick with these bedding bargains, because at these prices they will sell out quickly .