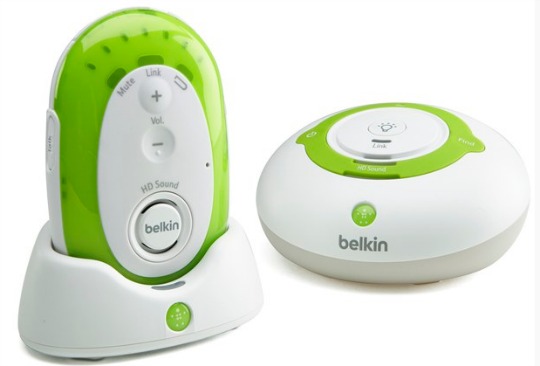 If you are looking for a baby monitor then this is a really good price for this Belkin one, saving around £30! The Belkin 200 Baby Monitor With Night Light and Talk Back is only £19.99 with free delivery from IWOOT.
This is a good basic monitor with lights to show sound levels, even when the volume is turned down, a night light feature so that you can check on baby without disturbing them, and talk back so that they can hear you too (but only when you want them to!). It's got a range of 50m indoors and 300m outdoors, so that you can get on with your chores while baby sleeps taking the monitor with you so that you can hear if they wake up.
You get free standard delivery on orders over £10 at IWOOT, so there's nothing to add on to the £19.99 price of the monitor. It's rare to be able to get a baby monitor under £20, so this is a bargain!