Bambino Mio And One Life Nappies And Accessories Up To 70% Off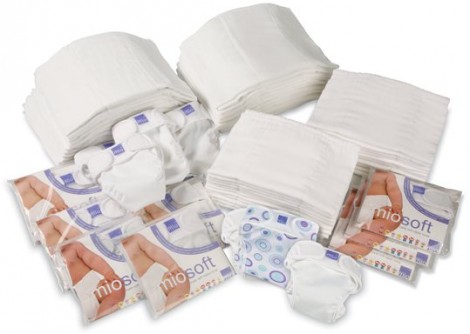 It's Real Nappy Week soon, so for those of you interested in cloth nappies, there'll be plenty of offers around in the coming weeks, but this is the first I've found so far, and it's a biggy.
Bambino Mio nappies are a great starter pack for cloth, and are the only cloth nappies that work over night for us, so I'm really thrilled with this offer and have already placed my order. At this price, they're even worth buying for babyshower or new baby gifts.
In the offer, Miosoft nappy covers are 60% off at £4 each for funky spots, cool stars or plain white.
The Onelife brand have 50% off nappies, making them £4.99 each, and the covers are £3.99, also with 50% off.
There are also accessories for sale, like the onelife day bags at £1.50, 75% off and perfect for carrying a day's supply of nappies and accessories.  Or if you want a decent wet nappy bag, this one has 30% off and is £5.50, while the onelife rucksack is 75% off, costing just £7.50 and comes complete with a changing mat.
There's free delivery until the 8th of May, and the sale is on till then, or, I guess, while stocks last.
Thanks to cmrule at HUKD