BabyStart Fleece Blanket Set £3.49 @ Argos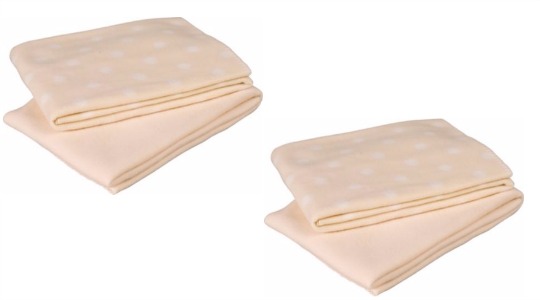 I always find it tricky keeping baby warm but not so much that they are sweating. The key is layers, so you can take off or put on with minimum hassle. Lightweight blankets are the way forward like the ones in this BabyStart Fleece Blanket Set from Argos. They are reduced from £8.99 to just £3.49. That's for TWO blankets.  Not bad, huh?
The BabyStart Fleece Blanket Set includes two thin fleece blankets. These would make a very affordable baby gift. Perhaps, you need some spare blankets. The blankets come in neutral colours so it's fine if you are unsure of the sex of the baby.
These blankets are recommended for little ones aged 12 months or over, but I am not sure why. The reviews suggest they are thin, but at this time of year that's what you want. Come the winter you can layer them up.
They are machine washable at 40 degrees, which is handy since children get everything grubby all of the time.
You can Reserve and Collect the BabyStart Fleece Blanket Set for FREE from an Argos store near you or pay £3.95 to have it delivered to your front door.