(EXPIRED) Prime Exclusive Deal: Motorola MBP36S Digital Video Monitor Now £77.99 (£62.99 with Family Code) @ Amazon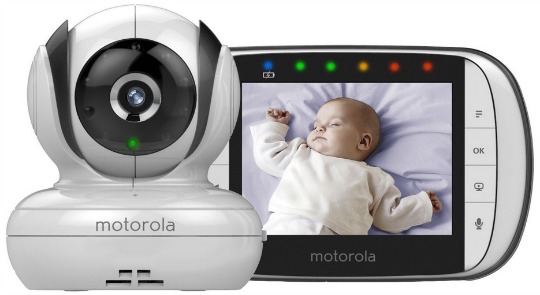 Wow over half price discount on this Motorola MBP36S Digital Video Monitor now over at Amazon. The retail price for this baby monitor is £159.99 but as part of Amazon's Prime Day it is currently on offer for just £77.99! Perfect for anyone expecting or for new parents, gives great piece of mind. Be quick though as they won't hang around for long at this price!
Even better if you sign up to a FREE 30 Day Trial of Amazon Family you should be able to use the £15 off code BABYFMLY15 to get this for £62.99! Find out more about that offer here.
Remember this deal is exclusive to Prime members only. You can sign up to a free 30 day trial of Amazon Prime which includes unlimited one day delivery. After the 30 days you will be charged £79 for the year, however you can cancel any time and won't be charged a penny if you haven't gone beyond the 30 days trial.
When you're signed up to Amazon prime you don't have to worry about delivery costs, as you are entitled to free one day delivery, so shop away! :-)