(Expired) Up To 40% Off Angelcare Baby @ Amazon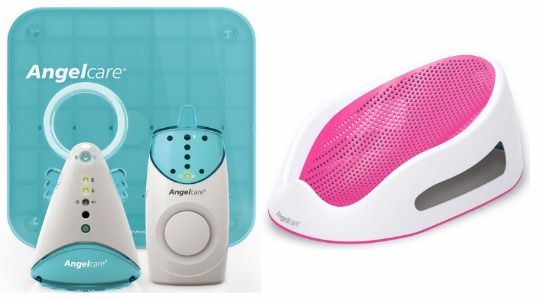 Amazon are churning out those baby bargains today. Here's another smashing 'Deal of the Day' from Amazon... get up to 40% off Angelcare Baby. Prices will only be low for today only and will increase after midnight. If you are pregnant or know someone who is then you might be on the look out for a baby monitor or nappy bin. It's worth a nosey as you can save yourself £££'s, especially on those bigger items.
Baby Monitors don't come cheap if you want a good one. Angelcare are famous for their highly sensitive Baby Monitors and I have many friends that swore by theirs. The Angelcare Simplicity AC601 Movement and Sound Baby Monitor* is only £54.99 delivered and the top of the range Angelcare AC1100 Digital Video, Movement and Sound Baby Monitor* is just £119.99 delivered.
It's not all Baby Monitors, Angelcare do these very popular Soft Touch Bath Supports* in Blue and Pink for just £14.99 each.
You can have your Angelcare Baby items delivered for FREE if you have Amazon Prime or are spending £20 or more. If you don't wish to spend as much as that and don't have Amazon Prime then delivery is £3.30.