100% Cotton Baby Blanket Baby Blue £4.80 @ Duvet & Pillow Warehouse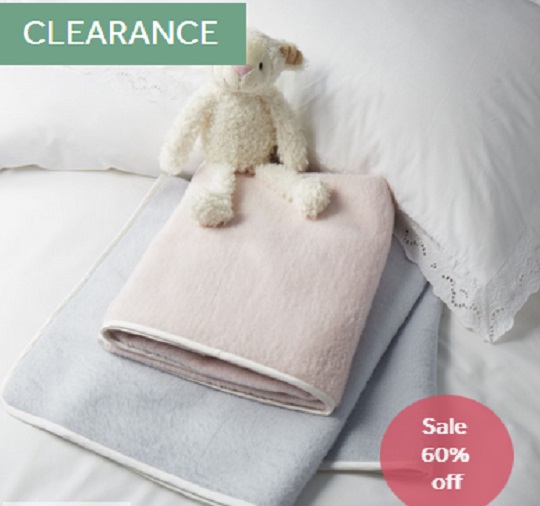 OK this is a whopping discount on the cutest little blanket set ever. Originally on sale for £12, this baby blue blanket is now down to £4.80 which is 60% off  and very  nice indeed.
There's nothing as soft as a baby's fuzzy little head. But our Cotton Baby Blankets come close! We searched for the perfect baby blanket - and we came up trumps with this brushed cotton lovely little snuggly gem. And you can choose between blue or pink at the same low price.
These gorgeous bundles are made from brushed cotton and finished with a sumptuous Mulberry Silk trim. The 350gsm cotton is naturally hypoallergenic and gentle against sensitive baby skin. The blankets are machine-washable and tumble-dryable which, as new parents know, is a vital criteria for all baby gifts!