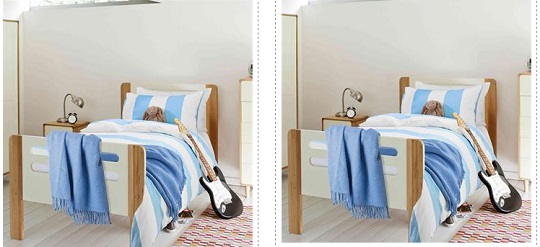 This shop has some of the most gorgeous kid's bedroom items ever and I love visiting them and drooling over the various designs and elements. If you are shopping there for the first time and fill in your name and details on the pop-up form you can get 10% off your first order. And they are offering a select number of wooden furniture items at 10% off too.
You can get an extra 10% off wooden beds and furniture with the code OCTWOOD which is valid until 20 October 2013. So, you can get the Archie single bed for £349 instead of the usual price of £499 which is a fantastic saving.
That bed is made from solid oak, it is not weak and it is real wood, which is a really nice change from the many beds that are made from rubbish materials and still cost a fortune.