Review: Yummy Dough, The Edible Father's Day Present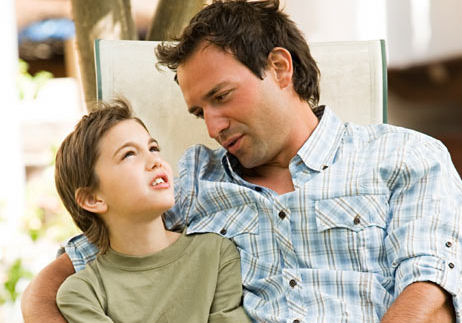 This is it! This is the perfect Fathers day present! I know, I know, I've probably said that before. But this time I really do mean it. The problem with just buying something is that it lacks that truly personal touch. And what Father's day is all about is showing how much the kids appreciate their dad. Making a gift, and an edible one at that, says it all.

What caught my eye with Yummy Dough from Maps Toys is that it can in fact work both ways – to make something to give to dad, and maybe later, as an activity that dad can have fun doing with the kids.
Here's how it works. Yummy Dough is, according to Maps Toys, like Play Dough. You can mould it and create all sorts of models with it, just like you would do with Play Dough from a tub. There are two differences though. Yummy Dough comes in powder – you add water to make it into the dough.
The second difference, and this is the really crucial one, is that you can then bake your creation in the oven and eat it. It is cookie dough you can play with. Woo hoo!
What does it taste like? Well according to our young testers, like a cross between a biscuit and popcorn. Sounds yummy to me. We gave a pack to PlayPennies mum Nickie, and she in turn unleashed three 11 year olds on it to try the dough out.
Powder and Water

Mum Nickie chose three 11-year old boys who "are known for their honesty - I also made sure they washed their hands.  Twice".
As Nickie explains, the dough arrives in powder form and has to be mixed with a precise amount of water to create the dough. This is a good bit of science in action in the home! "The supplied syringe is a fantastic thought" she says "although now it resides in the cupboard with the water shooters for the next sunny day!!! The boys were fascinated by the scientific aspect of the powder/water/dough and getting the right consistency."
According to Maps Toys, the aim of Yummy Dough is to help develop skills in young children including hand-eye co-ordination, motor skills, colour recognition, and food preparation.
The dough comes in four different colours: pink, green, yellow and blue. Nickie's testers agreed that the first three smelt like strawberry, mint and vanilla respectively. But disagreed over the blue – this was either grape or blueberries! Kind of reminds me of the Simpson's episode where Homer justifies the health benefits of jam filled doughnuts as the jam was purple, and purple is a fruit!
Shape it up!

Even if there's disagreement about the flavour, at least everyone agreed the end result tasted good. But how was it to use? Is it really like moulding models with play dough?
"The dough took a while to manipulate but does make a very smooth Play-Doh-like dough but it doesn't roll out very well." Nickie says. "Also, you have to keep working the dough and it does stick to your hands a little." The equipment supplied in the kit only assumes a single child too, surprising in these days where three children in a family seems to be the norm!
"They used some plastic spoons and knives that I have as there is only one knife supplied with the kit. They put their finished items onto a baking tray and put it into the oven. Because of their age they were capable of putting the tray in and out the oven themselves (with supervision)." Nicki explained.
Fantastic creations

The selling point of this product is its modelling dough-like qualities. So left to themselves, what fantastic creations did three 11 year old boys come up with?
"They made, amongst other things, a clock, a flower, a multicoloured football, an eye, cubes and sat next to the cooker whilst it was baking (I have no idea what they were expecting to happen)." Said Nickie.
Having made the items in advance of Father's day for the purposes of this review, the dad's got a special early treat this year. They were all quite impressed with the effort put in. "It's just nice to get something different, and I'm always happy to eat biscuits! I think this would be a really nice way to start off Father's Day. Am looking forward to seeing what he's going to make for Sunday!" was the response of one dad.
Fun with the kids

As an activity for parents to enjoy doing with their children it gets the thumbs up from Nickie. Her husband is also looking forward to having a go. Although as Nickie points out "guess who was left with the washing up?  We used four different bowls to mix the four different doughs but as the product is water-based it washes off the utensils, the bowls and the cutting boards (used to protect our table) really easily."
Overall though, it was a good experience. "I would definitely buy this item again" says Nickie, "and one of the boys has said that he would be asking his mum to get him a kit when he sees it in the shops".
And finally
Yummy Dough can be eaten raw or baked. It is made in Germany under strict European safety guidelines. The cheapest place we found selling Yummy Dough was £7.50 at the Geekest Link. Alternative stockists include Firebox where it costs £7.99 and Play.com where it is £9.49 but delivery is free.