Xbox One With PES 2015: Pro Evolution Soccer £299.99 Delivered @ Zavvi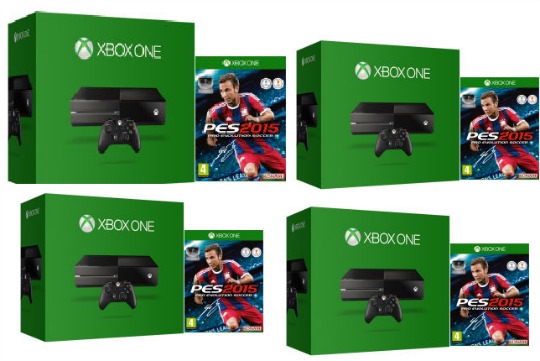 The Xbox One will be on a LOT of Christmas lists this year, and I bet half of those lists weren't written by children! If you are on the hunt for an Xbox One at an affordable price then here's one we have found sub £300. You get FREE delivery which to be honest, at this price so you should! This Xbox One is only £299.99 with PES2015: Pro Evolution Soccer Game from Zavvi. Not a bad price for those two at all, plus you don't have to worry about scary, adult content on this football game.
This Xbox One and PES2015: Pro Evolution Soccer game has one unit with it and one controller. You don't get Kinect, but at this price I am sure you knew that anyway.
The Xbox One has the ability to let you switch from playing on it to watching television, playing music instantly. You can even do two things at once if you are talented enough. It has advanced voice and motion control to enhance game play.
It has entertainment apps like You Tube, which is a necessity for Minecraft fans, TRUST ME! Plus others like Netflix and Twitter.
Thanks to Goonertilidie @ HUKD