Willy Wonka & The Chocolate Factory £7.99 @ HMV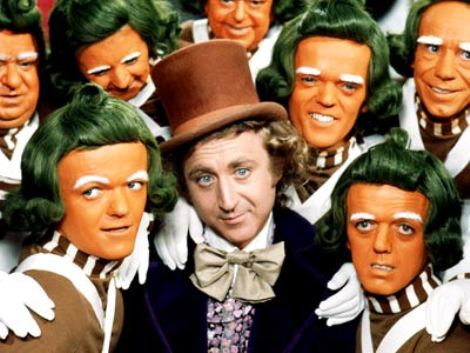 This is a family classic done the way family classics should be done  - with laughter, snappy lines, clever dialogue and smart witticism. As opposed to the terrifying Michael Jackson-esque horror that was created by Johnny Depp et all a few years back. Now selling for £7.99, here is the original Charlie & the Chocolate Factory with good old Gene Wilder in the lead.
For those of you shaking their heads in bewilderment, allow me to explain. This here movie is  the first and has a spectacularly insane Gene Wilder as Willy Wonka. The movie brings the classic book to brilliant life with great songs, fizzling characters and lots of laughs.
I really do recommend you watch this version of the book-to-movie realm for Charlie And The Chocolate Factory as it is truly lovely in every way. Sure, it's dated. But that actually seems to add to the charm. Definitely worth adding to any family DVD collection.
Thanks to andywedge at HUKD!